Frank and Maureen Howard's House Page
---
Back to Frank and Mo's web page
---

We spent 2 years rehabbing this house we purchased from Frank's parents. We worked every evening and weekend.
This project was a good test of the strength of our marriage.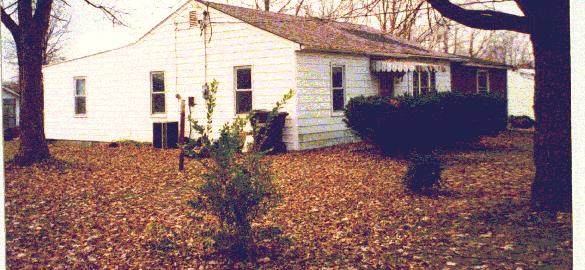 ---

We started by ripping off the old roof structure. It was made up of 3 sections that leaked between additions.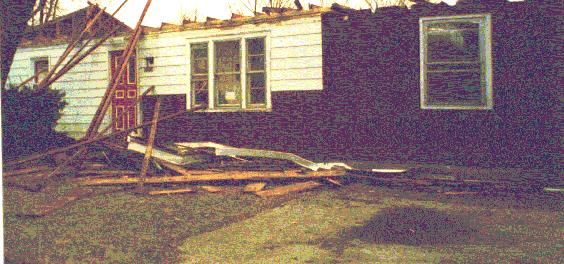 ---

With the help of a bunch of our friends, we put up these new trusses on December 17th, 1995. With the help of
Clayton Jones and Andy Pyott, we got the OSB sheathing down on the same weekend.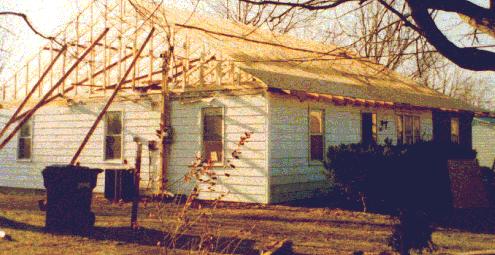 ---

Here is Frank and Clayton at work with the Paslode gas powered nailer.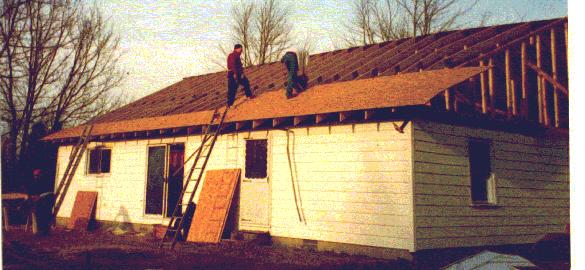 ---

Here I am installing a skylight. Mo shot the picture.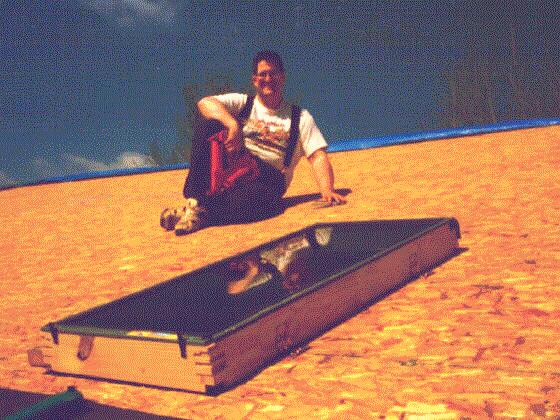 ---
The place looks like this today. We have added landscaping to the left side of the house. We put
down a brick paved 16 by 32 patio ( 2500 bricks! ) the last week of October 1998.
We sold this house in July of 2005 when we moved to England.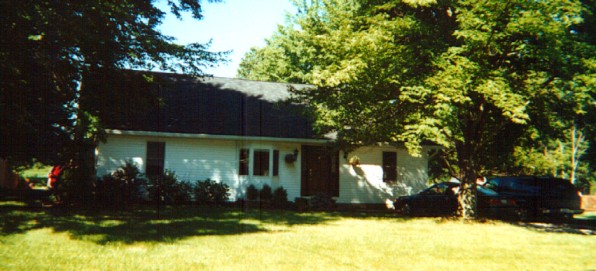 ---
Last Updated - October 8th, 2008